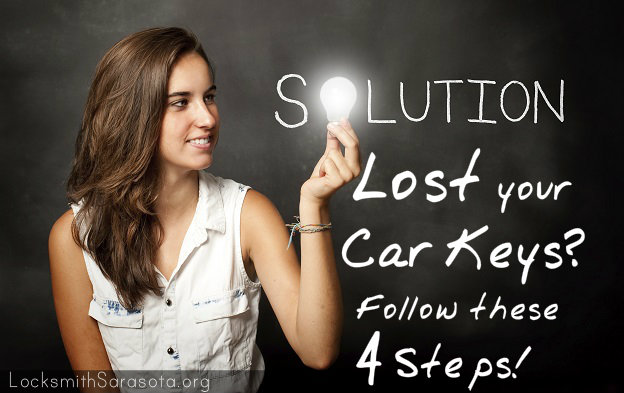 It's easy to forget how crucial your car keys are to your daily routine until you actually lose them. At that point, you will quickly realize and experience just how important they really are. There is hope however.
Four Steps To Take When You Lose Your Car Keys
You can get your car keys replaced and by following these steps, you'll have the new ones in your hands quickly.
1. Find And Write Down Your Car's VIN Number
The VIN (Vehicle Identification Number) can usually be found on the driver's side dashboard or in the door jamb. Other places it may be located are on the front of the engine block, in the trunk or on a rear wheel well.
You can also find this information listed on your auto insurance policy. It should be listed on each page.
2. Record The Make, Model And Year Of Your Car
This information is necessary for you to know the precise type of key necessary to open your type of car.
3. Check Your Car Insurance Or New Car Warranty
If your car is new or you have purchased a high end vehicle, you may not be able to get a replacement electronic key from any source other than the manufacturer or a distributor. Call your dealership and ask them what you'll need. Most likely, they'll ask for your car's information (VIN #, make/model/year) as well as warranty details (if applicable). You may need to bring this information, along with your photo ID, to the dealership. If you're under warranty, you may be able to get a discount.
If this step isn't efficient, it's after hours and the dealership is closed or it's too expensive, try the next step of calling an auto locksmith.
4. Call An Auto Locksmith
Depending on the type of key you have, you may be able to have a new one electronically programmed by a locksmith. A number of new keys are fitted with a microchip to prevent them from being duplicated. However, if you have a transponder key, you should be able to get a replacement from an auto locksmith without having to pay hundreds of dollars for it.
Trusted Auto Locksmith In Sarasota
If you lose your vehicle's keys, contact our expert automotive locksmith technicians. We are your trusted auto locksmith in Sarasota and we will do what we can to get your car keys quickly replaced and get you back on the road. Call Us Now!